We are align. A multidisciplinary creative studio for soulful companies and strong brands in the digital world.
We combine strategy, empathy and creativity to identify the essence of authentic brands, make them emotionally visible and tell stories – that touch, move and stay in people's minds. We recognise the essence, capture what people don't see themselves and make visible what people should see.
Tanita Schneider
CBD (Chief Branding Director) & Head of (Latte) Arts
Essence. Emotion. Energy. Three words that always flow into each other – in my life, in all creative projects and in every project with my clients. My concept of holistic branding – and of life itself. Identity, design, external impact – essence, emotion, energy.
After my design studies and classic agency jobs, I quickly realised that I couldn't live out what really drives me in a permanent position: To be empathetic, free and creative at the same time – and to work from human to human. What was pushed aside at the time, what had no place in the "hard" agency world, what was out of place and what I always saw as a weakness, has turned out to be one of my greatest strengths in recent years: To empathise with other people, to understand them, to see them – and to make them visible in their very own way.
At align, my responsibility is everything to do with design and communication. I combine aesthetic design with conceptual thinking and strategic brand consulting. For me, design is not about sprucing up and artificially staging a facade, but a tool to show individuality and create connection. A way to make identity visible and accessible in the world.
Tani, how does your inner artist look like?
What is your secret superpower?
How much coffee do you consume every day?
Isabel Wallace
CCO (Chief Camera Operator) & Head of aligning energy
Photography is meditation for me. As soon as I look through the lens, I am completely focused, forget the outside, observe very intensely and look for beauty, emotion & authenticity. As a child I always had two passions. Martial arts and photography. Topics like body & mind, well-being, personal development and health still shape me today. Photographs were the medium for me to capture these.
Believing that photography is a wonderful hobby but will never be something I could do for a living, prompted me to study Brand & Communication Design. The main thing was to be creative! But at graduation I realised that what really moves and drives me is missing.
And so I started my own business. Since then, I couldn't be happier to have followed this intuition and today meet great people, travel to different places and make brands & personalities a bit more tangible through emotional visual worlds.
At align, my responsibility is everything that has to do with cameras. Capturing moments and letting them come to life. To make visible what others do not (yet) see. With photos or moving images. And of course the post-production afterwards, to really bring out the essence and to perfectly match the work to Tani's brand development.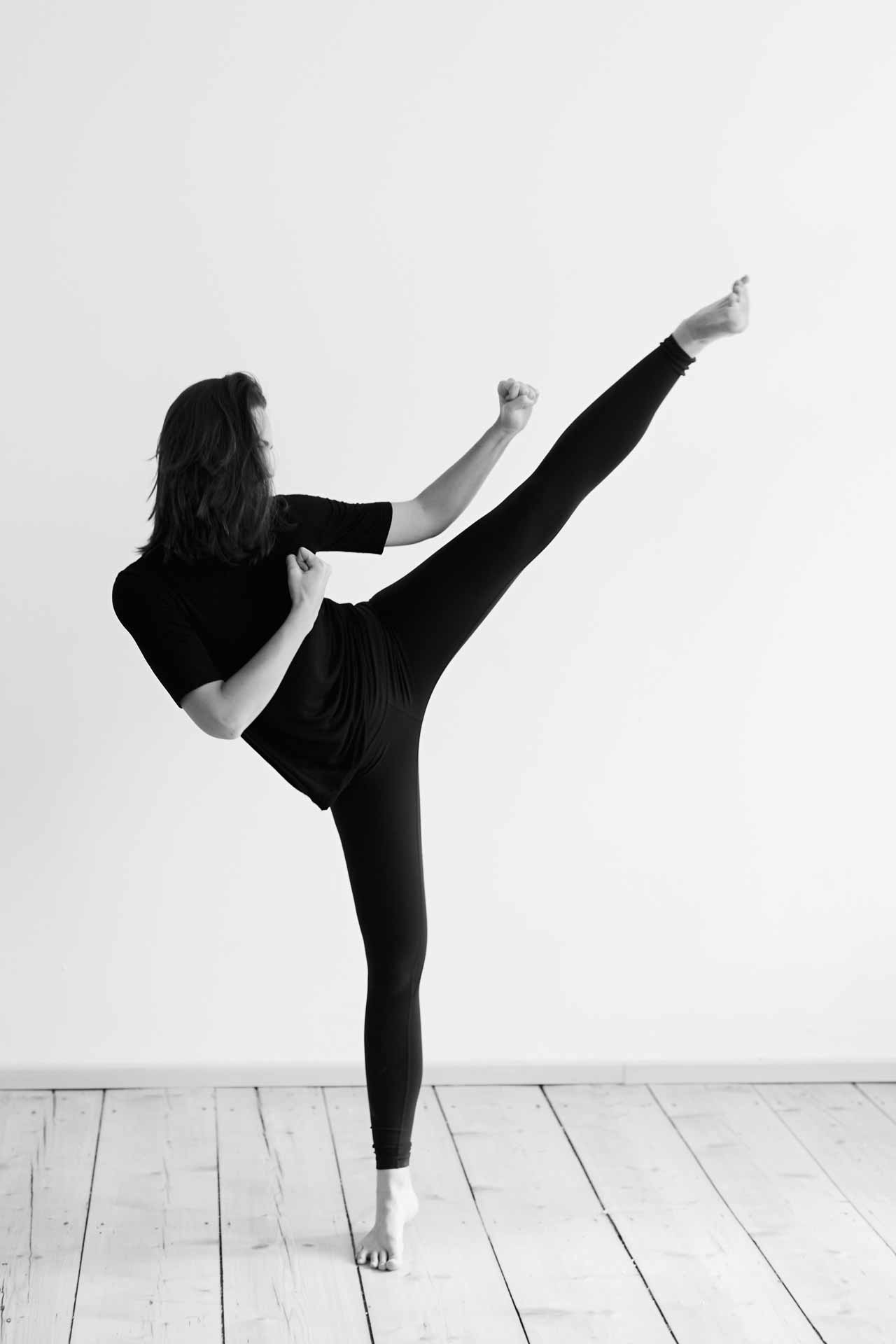 Isi, how does your inner artist look like?
What is your secret superpower?
How much coffee do you consume every day?
Mirjana Laukhuf
JBD (Junior Brand Designer) & Creative Chaos Balancer
Stories, Details & Purpose – I love telling people's life stories, discovering valuable details in life and creating things from them that help others and add value in this world. I firmly believe that everyone has special talents and passions that need to be developed and strengthened. But I also believe that these can only develop their true greatness when they are used for the good of others.
When I was a child, I was allowed to live in South Africa with my family for a year. During this time I found my second home in Cape Town and returned for another 1.5 years after graduating from high school. The sunsets, the warmth of the people and the joy & creativity in the midst of poverty moved something in me that has left a deep impression on me to this day. I was able to personally experience that I can make an active difference in society with what I have. It is my greatest passion to have a positive impact on others through design/communication and to bring out their true personality and life story.
At align, I work with Tani on conceptual and creative brand design of soulful brands. In doing so, I translate brand philosophies into visual design approaches. At the same time, I'm currently studying media design, where I'm diving even deeper into design topics and knowledge.
Miri, how does your inner artist look like?
What is your secret superpower?
How much coffee do you consume every day?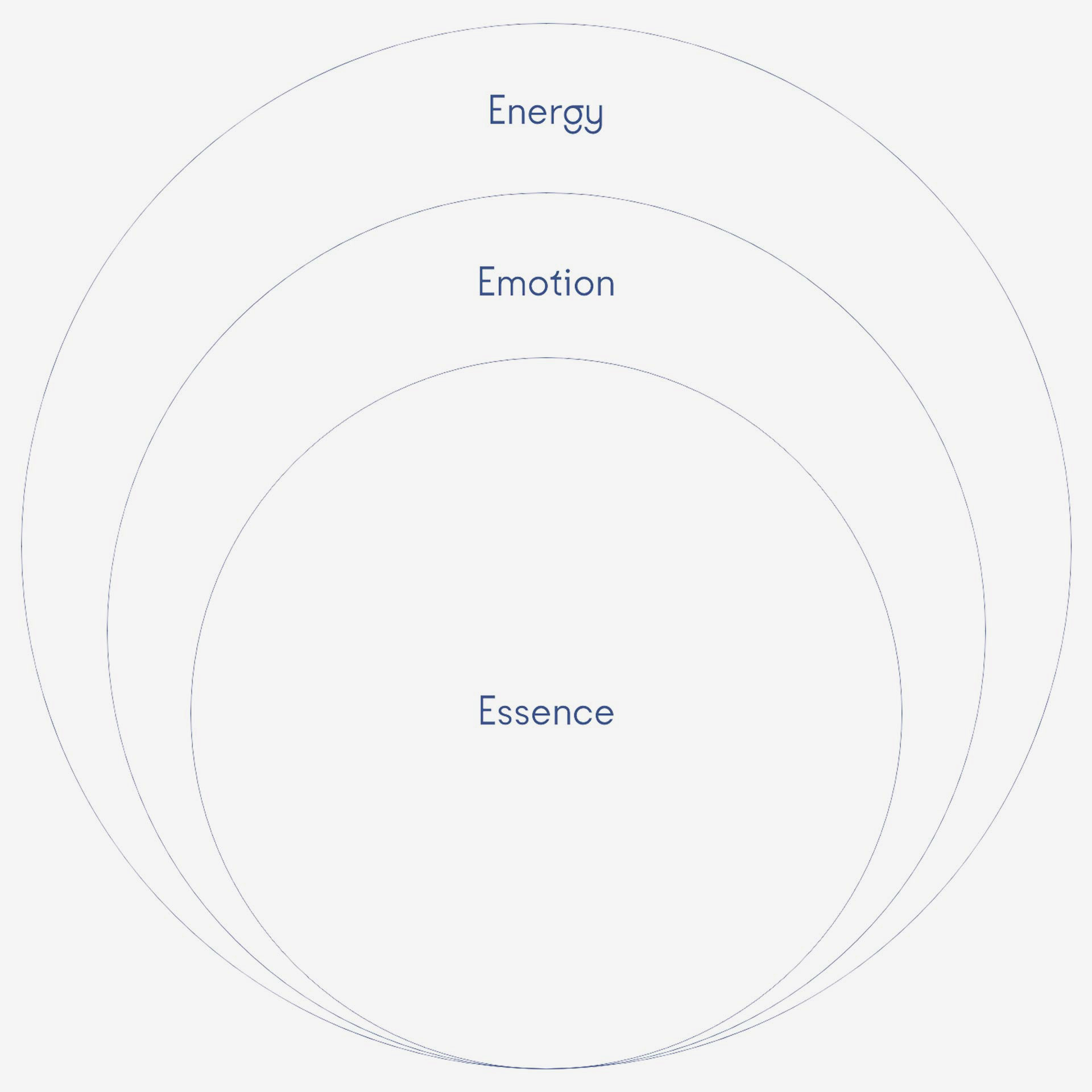 Essence. The Identity.
People are always at the core. Regardless of whether it is about the counterpart, the founders themselves, customers or companies. What is the vision? What is the why? Which values are lived? What is the uniqueness, the very special message, the essence? Who or what is at the core – when everything external is invisible?
Emotion. The Design.
Emotions help to paint the essence as a picture. Emotions connect. Emotions pick us up from each other. Emotions tell stories, awaken memories, anchor feelings. Emotions make visible what lies hidden at the core.
Energy. The external effect.
Energy allows essence and emotions to be experienced. Energy is intangible, yet it is what draws us. Energy makes us feel, be alive, feel belonging. Energy is what happens when we embody essence and emotion. When we allow individuality and step out with our core. The inspiration and magic that comes naturally, fills the space and stays in the mind.
We connect – brands with people and people with brands.
We design – essence, emotion and energy.
We create – a direction and a clear image from creative individual parts. We are align(ed).
We use strategy, design and strong images to tell emotional brand stories that touch, move and stay in your head.
Maybe yours soon, too?
We look forward to hearing from you!