As a multidisciplinary creative studio for soulful companies, we combine strategy, empathy and creativity to recognise the essence of strong brands, make them emotionally visible and tell stories – that touch, move and stay in the mind.
We "align" our competencies in brand strategy, corporate design, photography and videography to create distinctive, emotional brands in the digital world.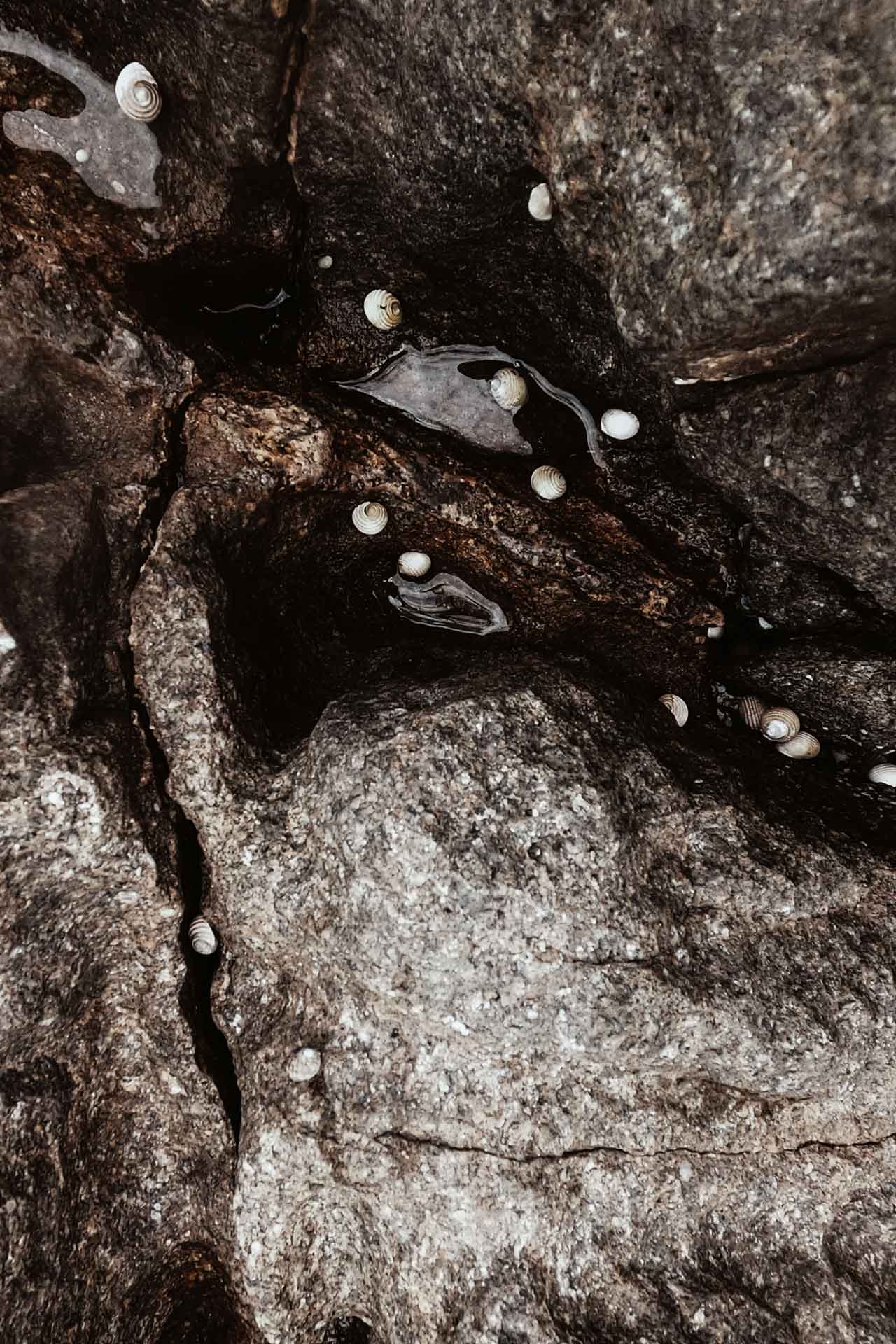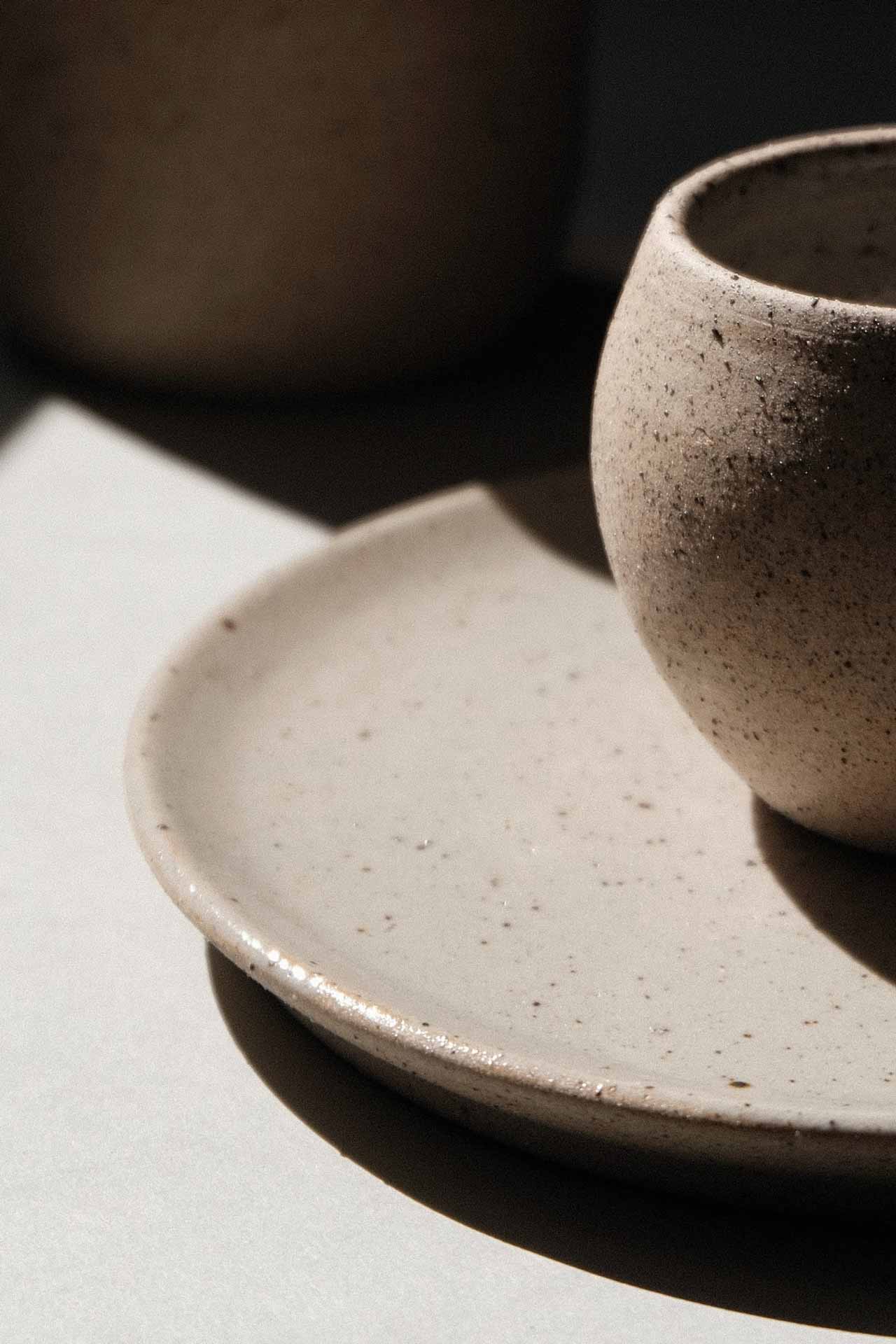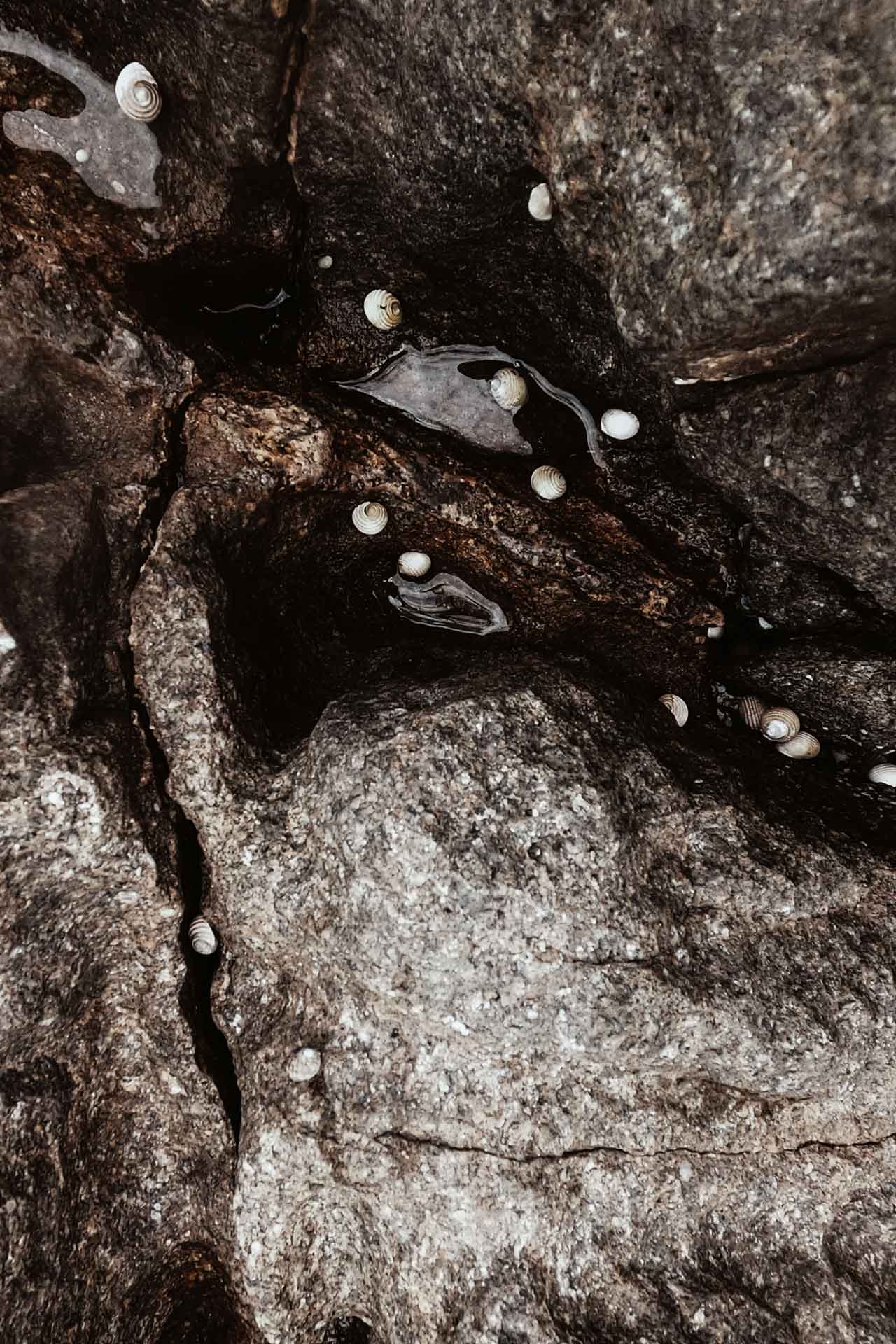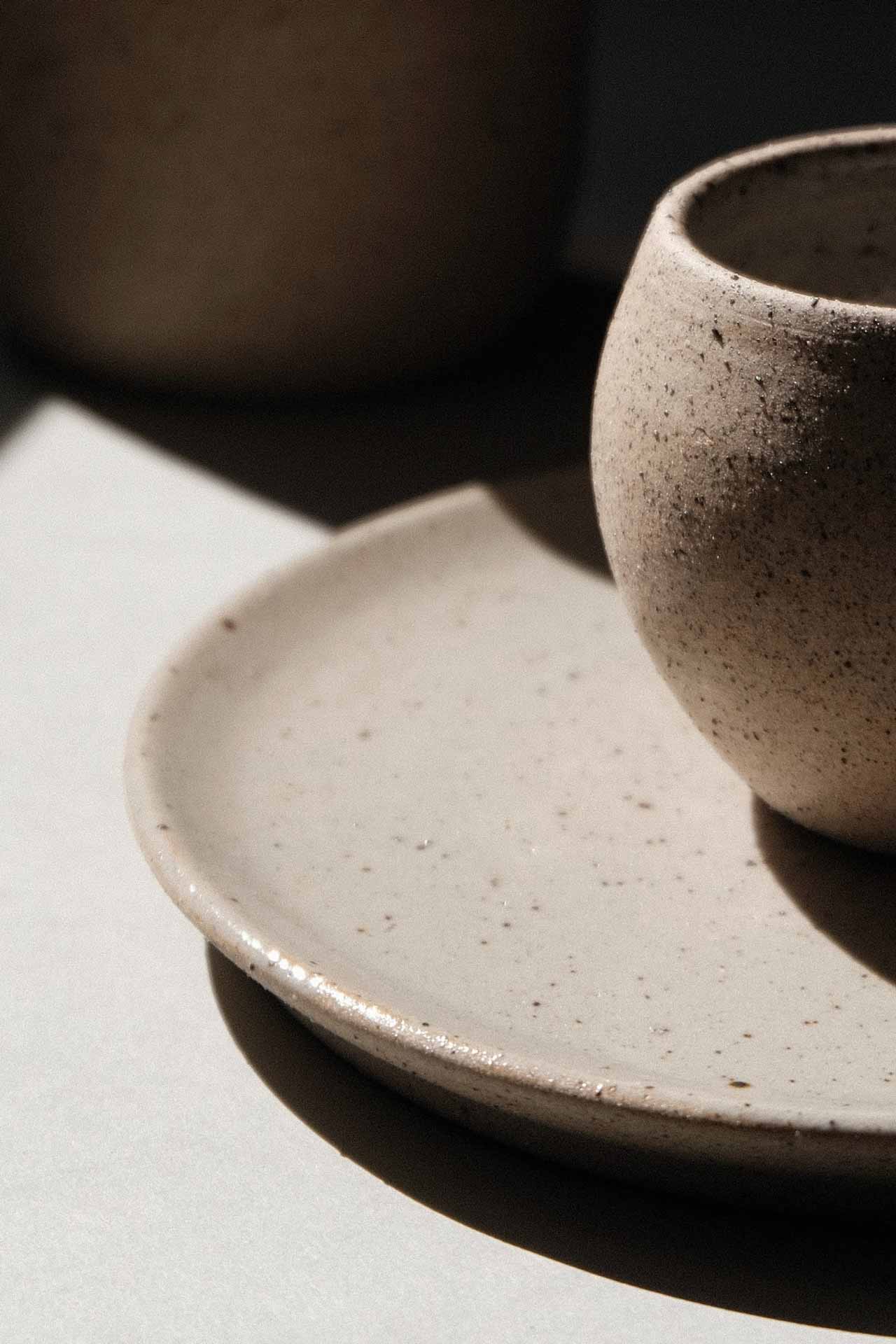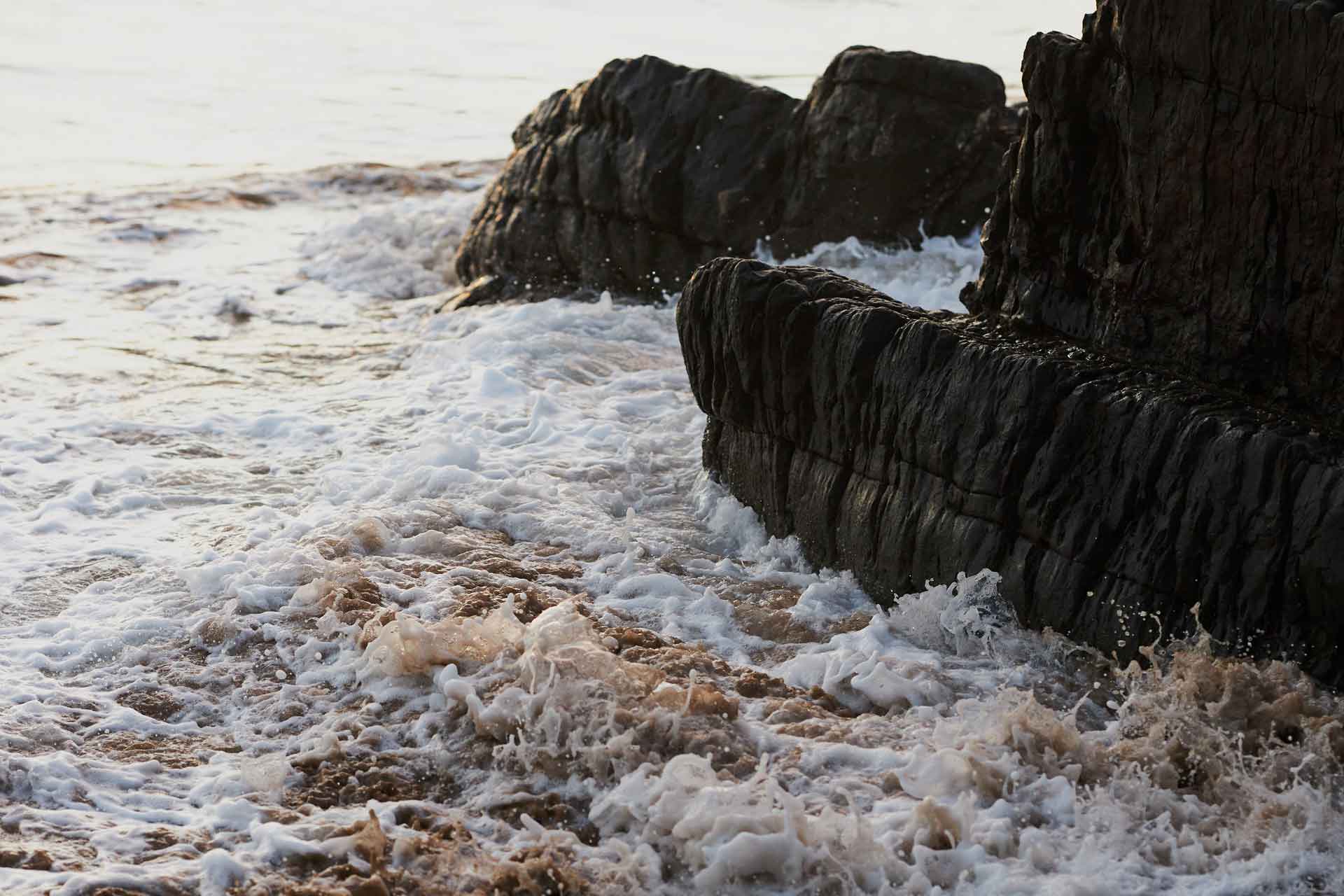 Brand Identity / Essence
At the core is always the essence of the company. What is the vision? What is the why? Which values are lived? What is the unique, the very special message, the guiding idea? Who or what is at the core – when everything external is invisible?
+ Brand analysis
+ Strategic positioning
+ Target group and market
+ Why – How – What
+ Brand story, central idea
+ Brand values, brand codes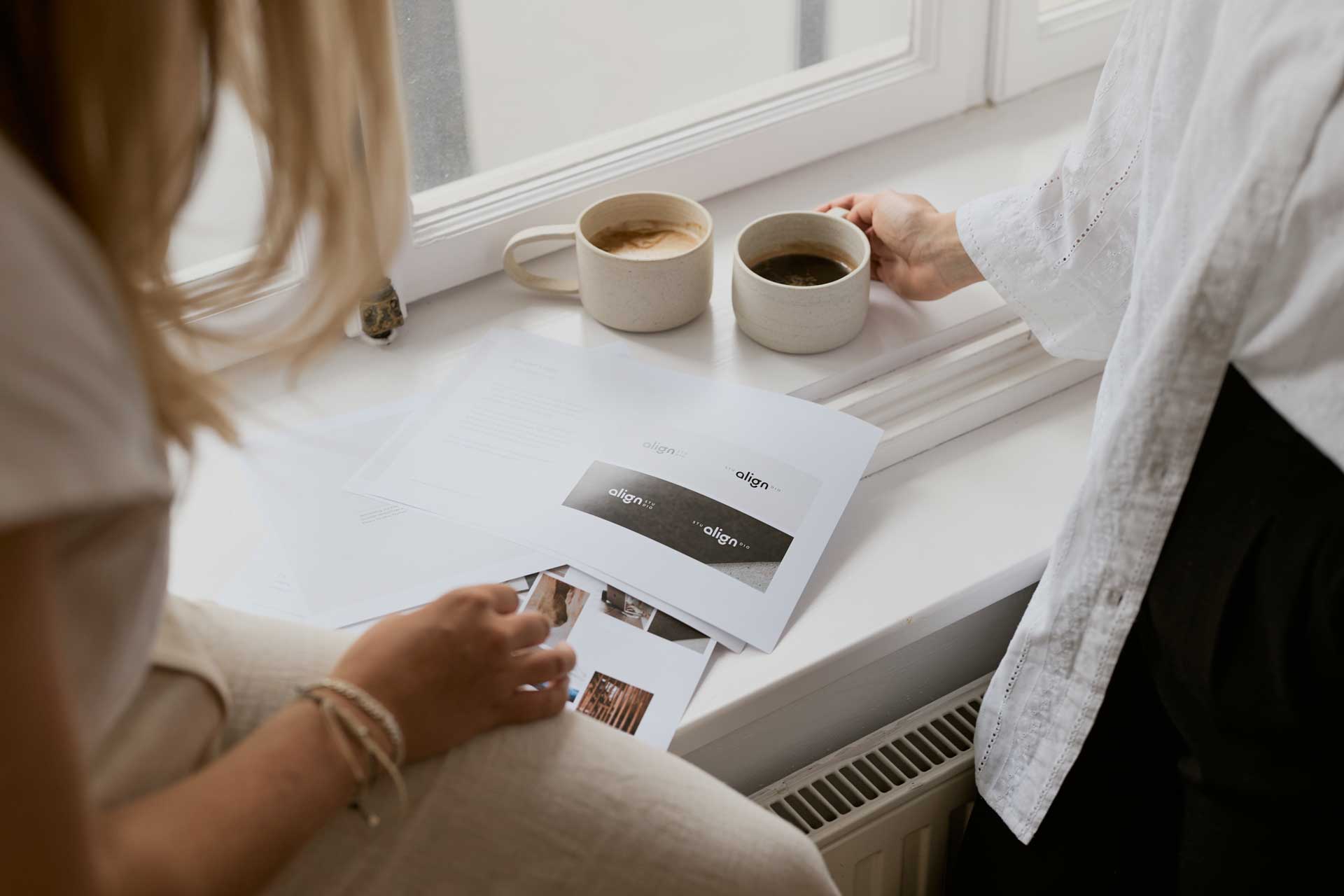 Brand Design / Emotion
Design has the power to make emotions visible. With the help of different design concepts, we approach a stringent brand image and make the brand identity visually and holistically visible. Emotions help to paint the essence as a picture. Emotions tell stories, awaken memories, anchor feelings. Emotions make visible what lies at the core.
+ Design conception
+ Logo (word/image mark)
+ Typography
+ Colours
+ Imagery
+ Illustration style
+ Design elements
+ Layout behaviour
+ Brand style guides
Brand Visibility / Energy
Energy allows essence and emotions to be experienced. Energy is intangible, yet it is what attracts potential customers. Energy makes us feel, identify, belong. Energy is when essence and emotion become tangible. The inspiration and magic that comes naturally, fills the space and stays in the mind – whether in the form of images, videos, a compelling website, inspiring print applications and in the spatial context.
+ Brand Shooting
+ Trailer, image film, videos
+ Design applications
+ Business stationery
+ Brand consulting and support
+ Social media concept and design
+ Website concept and creation
Susanne Hain, tantan concrete design
"Our original CI, except for the website, was already finished and we were just about to start when I got my hands on a design by Tani by chance. That's when it really happened to me and it hit me right in the heart. That's exactly what we were missing: more femininity, more passion and inspiration to better showcase the material concrete and the versatility of our furniture. The collaboration with Tani and Isi was lively and full of creative ideas. The two of them have been a real enrichment for me and I am very grateful for this encounter. I look forward to many more projects with you…"
Laura & Sina, paopao essentials
"Tanita accompanied us during a phase when a lot of change was coming to PAOPAO. We are still incredibly grateful that we had Tanita by our side when choosing a new design concept. She exuded so much ease and calm that we just trusted. The result is fantastic and we feel very comfortable with our new design. The feedback from our clients has also been great. Tanita works super effectively and creatively at the same time. She was super fast in all elaborations and always on point. We are sure that Tanita will continue to accompany us on our PAOPAO journey and we are grateful to have found such a great designer."
Stephanie Kubik, SK Hotels & Venues
"Tanita is very quick to get to grips with your clients' requirements and understands exactly what their needs are. She immediately understood my values & philosophy and got to the heart of it with the new CI. I really enjoyed working with her and she exceeded my expectations. I really enjoyed working with Isabel. Her performance is worth every euro as she exceeds expectations. We shot an image film together and she was the photographer at my live event in Hamburg. Every one of my clients who sees her pictures or the film is thrilled. Her attention to detail is clearly noticeable. I can't imagine a better photographer in the future and will always ask Isabel again."
Ulrike Eder, Your nutrition
"A real stroke of luck for us. With align studio we have created a sustainable brand design, wonderful training documents and great videos and images from our specified corporate values. In the case of the training materials, which are so important to us, Tanita managed to get right to the heart of our very demanding layout and design requirements. Our customers unanimously say: "It is a great pleasure to work with the lovingly designed documents. On top of all this, even with a tight schedule, the expected results were always exceeded, thanks to her incredibly effective working style. THANK YOU!"
Doreen Kascha, Author
"Working with Tani is quite unique and I have not experienced anything like it before. Tani creates real magic. When she showed us the first drafts of our rebranding, tears came straight to my eyes. Tani manages to bring the heart and soul of a brand to the outside world. She has true talent and a real eye for aesthetics, it is fun to work with her and the consultation was always quick, uncomplicated and at eye level. In short: Tani is a gift to the world! I immediately felt absolutely comfortable with Isi and all tension fell away. Isi has a very special empathetic and relaxed manner that fills the whole room. In addition, both the preparation of the entire shoot including the mood board was absolutely professional as well as the entire shoot itself. Isi has an eye for detail, for the light, for the atmosphere of the picture. I love the pictures!"
Mara Bloumis, soul and media
"Tanita in four words: creative, appreciative, positive and simply brilliant! In short: everything you need to know that a new brand is in the best hands! Our collaboration was not only full of ease, but also always on a friendly level and full of inspiration. Tani managed to work out and create my corporate design so beautifully that I feel reaffirmed in my choice of designer every time. This way, reasons are not only fun, but also make me want to do much more! I am more than grateful for this valuable experience and look forward to future projects that we can tackle together."
We connect – brands with people and people with brands.
We design – essence, emotion and energy.
We create – a direction and a clear image from creative individual parts. We are align(ed).
We use strategy, design and strong images to tell emotional brand stories that touch, move and stay in your head.
Maybe yours soon, too?
We look forward to hearing from you!